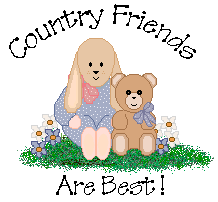 Here are some of my favorite cross-stitching web sites.
Although I check these links often, please let me know if you find any dead links.


Online Stores

1-2-3 Stitch
2 Busy Stitching
All Stitched Up
Calico Crossroads
Classic Stitches
Creative Hand Shoppe
Cross Stitch Collectibles
Herrschners
Just Nan Designs
Mary Maxim
Old House Stitchery
Paw Prints
Precision Cross Stitch Designs
Salt & Pepper
Stitches To Go
Tapestry Of Dreams
The Nordic Needle


Home Pages
Aion Homepage
American Needlepoint Guild, Inc.
Barb's Index-List of Cross Stitching Books
Black Swan Designs
Bucilla
Caron Collection
CATS-Creative Arts Show
Coats & Clark
Cottage Creek Cross Stitch
Counted Cross Stitch Page-Home Of RNTC
Craft Net Village
CraftSoft
Cross My Heart, Inc.
Cross Stitch Pals
DMC USA
Kitty & Me Country Crafts
Marth's Beth's Page
Mirabilia Homepage
Serendipity Designs
Shepherd's Bush
Sue's Freebie Finder
Vermillion Designs
Zweigart


Kid's Craft's

Crafts For Kids
Kids Domain Crafts Exchange
Westrimcrafts-Beading Projects
Cross Stitching Software
PC Stitch
Stitch Craft Gold


Online Cross Stitching Magazines

The Cross Stitcher

Any comments or suggestions? Please email me.


Please sign our Guest Book.Thanks!
Sign GuestBook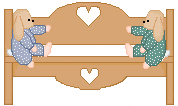 View GuestBook

This page was updated on 1-8-2000
We found our graphics and cursors here: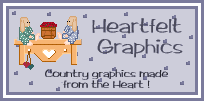 since 10-01-98